Bishop Seraphim describes his drive through a "
New England festival of color . . . One could do worse than to imagine Heaven in terms of a New England, or Hudson Valley village in the Fall".
Here further south in the Appalachians, we have our own, smaller, festival; in my eyes no less beautiful. It is customarily greeted by lines of cars from the D.C. suburbs backed up waiting for their turn on Skyline Drive. I don't mind. As the Chinese Poet, Po Chu-I put it;
"Beautiful places basically have no established owners;
in general, mountains belong to people who love mountains."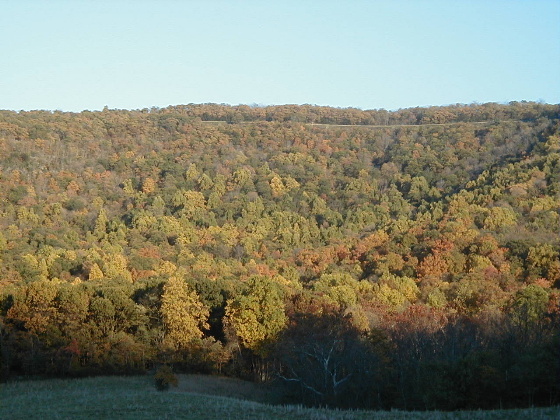 Oh to have a home
In such a quiet leafy spot,
Yearns the city man;
Yet he never builds a hut in mountain country.
Okuma Kotomichi
from
Donald Keene's Anthology of Japanese Literature